PhD Leadership
Lisa Sosin, Ph.D.
Director of the Ph.D. Program
lssosin@liberty.edu
Lisa S. Sosin, Ph.D., L.P.C., L.L.P. is the Director of the Ph.D. in Counselor Education and Supervision program and Associate Professor in the Department of Counselor Education and Family Studies at Liberty University. Dr. Sosin has over 28 years of clinical and teaching experience and is licensed as both a professional counselor and psychologist. Dr. Sosin's clinical practice includes the assessment and treatment of children, adults, couples, and families; as well as teaching, supervising, public speaking, and consultation to clinicians in training, physicians, educators, organizations, and clergy.
Dr. Sosin has developed graduate curriculum and community programs covering diverse subjects including qualitative research, family development and functioning, evidence-based practice, and clinical excellence and has published in the areas of psychotherapeutic process, emotional development, burnout, and ethics. Dr. Sosin's primary research interests include the integration of spirituality and empirically supported interventions, qualitative research related to counseling practice, and emotion regulation. Dr. Sosin has been happily married to her best friend, David, for 28 years and has two wonderful sons, Tim (22) and Josh (16).
---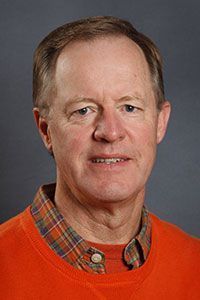 Steve Johnson, Ph.D.
Director of Clinical Training
sgjohnson2@liberty.edu
Steve is an associate professor and department chair for the online program. He began working with Liberty online in 2006 as an adjunct faculty and three years as an IM. For 17 years he was the Director of Behavioral Science at Valley Baptist Family Practice Residency program in Harlingen, Texas, a Christ-centered training program for family physicians. Prior to his position in Harlingen, he served 5 years as the director of Counseling Services and assistant professor of Pastoral Ministries at Dallas Theological Seminary. His areas of interest include Medical Family Therapy, Marital therapy, and online education