Brianne Ross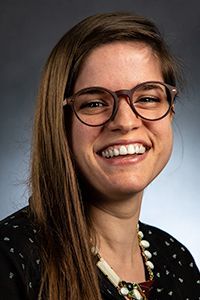 Assistant Costume Designer & Costume Shop Supervisor, SCA
(434) 592-7697
bcrist3@liberty.edu
Education
B.S. in Fashion Merchandising and Interiors, Liberty University
Biography
Brianne serves as the Costume Shop Manager at the Liberty University Costume Shop in the Theatre Department.
She began her career in costume construction/stitching and has specialized in costume design with a focus on theatre productions. Brianne started her career path at Liberty University and has thrived here since.
Today, Brianne enjoys costume designing shows, training student workers in stitching and design, and progressing in her field through technology and personal study.