BS in Aviation Online: Rotary Transition Pathway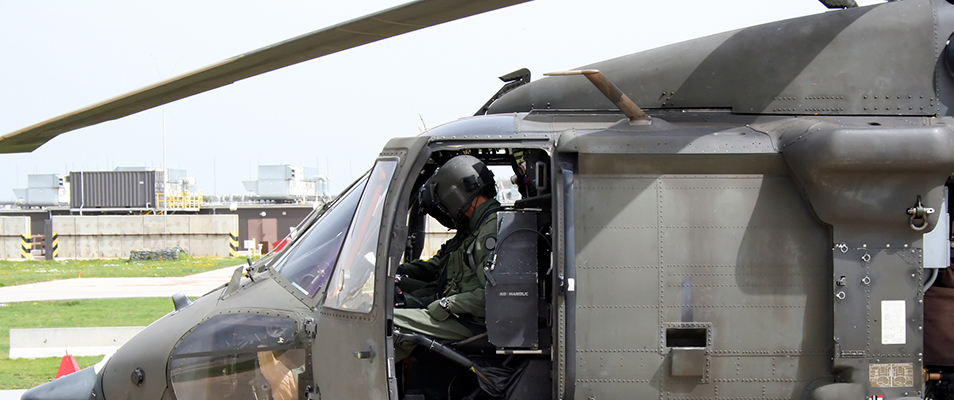 MISSION: TRANSITION!
Achieve your Airline Goals With Liberty's Rotary Transition Pathway.
---
Liberty University School of Aeronautics has created the first Rotary Transition Pathway. It's 100% online and allows you to complete your flight training at one of our 65+ flight training affiliates nationwide. With this program, you will be qualified for regional airline hire in a few short months, without forfeiting your regional airline hiring bonus! The B.S. in Aviation degree is eligible for a  Military Tuition Discount, an  ERP Tuition Discount, and the GI Bill® and Yellow Ribbon.
Program of Study (DCP)
---
Option 1: Military Rotorcraft Pilots
This program starts in Spring 2020 (January Term)
Offers you an online degree in aviation in conjunction with local flight
Provides you with a nationwide network of flight training
Discounted tuition rates ($250 per credit hour)
Up to $39,476.79 available for GI Bill®™ and Yellow Ribbon
MHA (formally BAH) available to those that qualify
Free electronic textbooks for online students and book and supplies stipend

STEP 1 | AVIA334: (8 or 16 week) Rotary Transition To Commercial Single & Multi-Engine With Instrument
STEP 2 | AVIA420: (8 or 16 week) Flight Instructor Single Engine
STEP 3 | Work as a flight instructor to gain 250 hours
STEP 4 | Hired by regional airline
Steps:
Apply to Liberty University
Forward your military transcript for credit evaluation
Forward any prior college/university transcripts for credit evaluation
CLEP or DSST Tests for general education requirements
Obtain your FAA rotorcraft ratings (based on your military ratings – AKA Mil Comp)
Commercial Rotorcraft with Instrument is a prerequisite for entry
Forward a copy of your FAA ratings to Experience Plus
Register for classes:

AVIA334 is a very comprehensive course with heavy flight and ground training, we recommend a light load during this course.

This course is offered in both 8 and 16-week formats.
This course consists of 92.8 hours of flight training
For an 8-week course, this must yield 12 flight hours every week. (Strongly discouraged if you have a full-time job or commitments that will cause you to not be able to fly every day)
For a 16-week course, this must yield 6 flight hours every week. (3 flight activities per week must be maintained)

AVIA410 (Flight Instructor Ground) and AVIA420 (Flight Instructor Flight) are to be taken together.

This course is offered in both 8 and 16-week formats.
Choose an approved RTP training location
The following locations have submitted approval for the new AVIA334 RTP course with their local FAA office and anticipate being ready to begin by January 2020:
American Winds – Akron, OH
Aviation Adventures – Leesburg, VA
Aviation Adventures – Manassas, VA
Aviation Adventures – Stafford, VA
Aviation Adventures – Warrenton, VA
Gateway Aviation – Allentown, PA

Hummingbird Aviation – Eden Prairie, MN

Ocala Aviation – Ocala, FL
PAVCO – Gig Harbor, WA
Pinnacle Aviation Academy – Carlsbad, CA
(As additional locations gain the required approvals, we will add them to the above list)
Completion
Students will complete this program with an FAA Commercial Single and Multi-Engine With Instrument Rating.
Additionally, students will obtain their FAA Flight Instructor Single Engine Rating.
Students will have 25 hours of multi-engine time and work as a flight instructor to build the requisite 250 hours of PIC needed for the regional airlines.
The online degree can be completed while you are working in the regional airlines.
---
Option 2: Rotorcraft Pilots (with fixed-wing Private Pilot)
Students that already have their fixed-wing private pilot license will enroll in the following flight courses at an approved FTA location:
AVIA320 – Instrument Flight
AVIA325 – Commercial Flight I
AVIA326 – Commercial Flight II

AVIA327 – Commercial Flight III
AVIA420 – Flight Instructor Single Engine
AVIA422 – Flight Instructor Instrument

AVIA440 – Multi-Engine Add On
AVIA441 – Multi-Engine Instructor
Any FTA location will be able to instruct the above courses. If you are wishing to utilize the GI Bill® for funding, you will need to verify they are approved for Veterans Benefits
(A statement "*This location is not yet approved for VA Benefits" will be indicated next to their name on the FTA location list if they are not able to accept GI Bill® funding).
GI Bill® is a registered trademark of the U.S. Department of Veterans Affairs (VA). More information about education benefits offered by VA is available at the official U.S. government Web site at http://www.benefits.va.gov/gibill.