BS in Aviation Online: Rotary Transition Pathway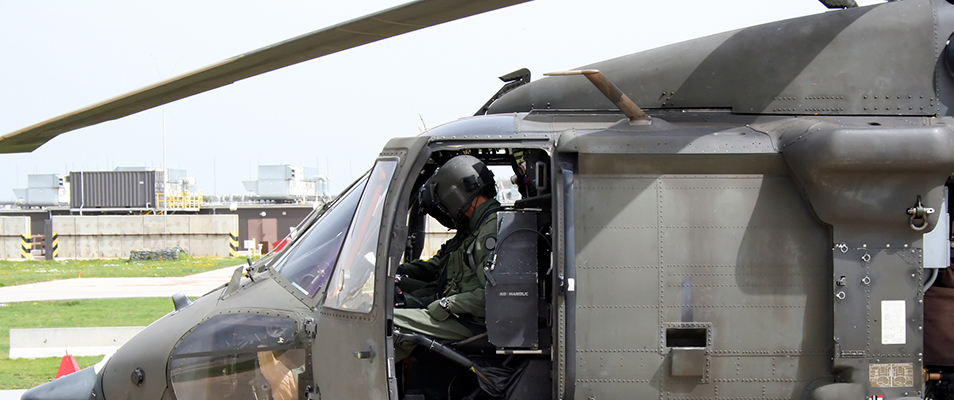 Achieve your Airline Goals With Liberty's Rotary Transition Pathway
Liberty University School of Aeronautics has created the first Rotary Transition Pathway. It's 100% online and allows you to complete your flight training at one of our 65+ flight training affiliates nationwide. With this program, you will be qualified for regional airline hire in a few short months, without forfeiting your regional airline hiring bonus! The B.S. in Aviation degree is eligible for a  Military Tuition Discount, an  ERP Tuition Discount, and the GI Bill® and Yellow Ribbon.
Program of Study (DCP)
---
Military Rotorcraft Pilots
This program starts in Spring 2020 (January Term)
Offers you an online degree in aviation in conjunction with local flight
Provides you with a nationwide network of flight training
Discounted tuition rates ($250 per credit hour)
Up to $39,476.79 available for GI Bill®™ and Yellow Ribbon
Monthly Housing Allowance (MHA) (formally BAH) available to those that qualify
Free electronic textbooks for online students and book and supplies stipend
Step 1 — AVIA334: Rotary Transition To Commercial Single & Multi-Engine With Instrument
Step 2 — AVIA420: (8 or 16 week) Flight Instructor Single Engine
Step 3 — Work as a flight instructor to gain 250 hours
Step 4 — Hired by regional airline
Steps to Completing Your Degree
Choose an approved RTP training location
The following locations are approved training sites for AVIA334 for students using Veterans Benefits:
Completion
You will complete this program with an FAA Commercial Single and Multi-Engine With Instrument Rating.
Additionally, you will also obtain your FAA Flight Instructor Single Engine Rating.
You will have 25 hours of multi-engine time and work as a flight instructor to build the requisite 250 hours of PIC needed for the regional airlines.
The online degree can be completed while you are working in a regional airline.
GI Bill® is a registered trademark of the U.S. Department of Veterans Affairs (VA). More information about education benefits offered by VA is available at the official U.S. government Web site at https://www.benefits.va.gov/gibill.