Lynchburg receives national recognition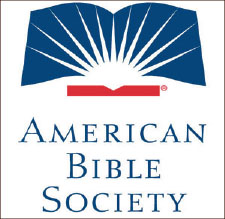 American Bible Society survey ranks Central Virginia third-most "Bible-minded" area in the United States
The American Bible Society ranked the Lynchburg and Roanoke area the third-most Bible-minded city in the United States.
The ranking is based on a survey of more than 45,000 random citizens conducted over a seven-year period of time and ending August 2013, according to the American Bible Society website.
According to the survey, participants who claimed "reading the Bible within the past seven days and who strongly agree in the accuracy of the Bible" were considered to be Bible minded.
Liberty University Biblical studies professor Donald Love has lived in Lynchburg for 18 years and said it has not always been a Bible-minded area.
"Generations of prayers and work of God's people in a dark city" caused Lynchburg to be transformed, according to Love.
Lynchburg has increased in Bible mindedness since the last survey released in 2013, where they were ranked No. 8, according to a 2013 press release from the American Bible Society.
Local pastor of All People's Church Bud Crawford said the Bible mindedness of Lynchburg has come more into the focus within the last 20 years. Crawford credits some of the focus to Jerry Falwell's obedience to God and his vision of training champions for Christ.
"Liberty University has helped make even the nation aware (of the Bible)," Crawford said.
According to the survey, 48 percent of the Lynchburg population was classified as Bible-minded, along with Springfield, Mo. and Shreveport, La.
"I believe Lynchburg became a Bible-minded city partly because of Liberty," sophomore Naomi Spradlin said. "(B)ut I also believe the churches in this area have been doing a lot to accommodate being a Bible-minded city."
"There are so many more opportunities for Christianity in this town," Liberty senior Lauren Bapst said.
The "Bible Belt" of the United States earned its title as the American Bible Society's study shows the Midwest and South to be generally more Bible minded than other areas of the U.S.
Chattanooga, Tenn. ranked No. 1, with 51 percent of the population classified as Bible-minded, and Birmingham, Ala. came in second place with 50 percent.
The least Bible-minded cities were located in the northeastern United States. Providence, R.I. was ranked the least Bible-minded city with a 9 percent Bible-minded population, followed by Albany, N.Y. with 10 percent and Boston, Mass. with 15 percent.
Love said he believes Lynchburg will continue to be a Bible-minded city.
"I think as long as the churches remain Christ centered and the school the same, they're here for a long time…there will be a lasting legacy," Crawford said.
According to Love, Lynchburg remaining a Bible-minded city is attributed to Liberty students who practice being champions for Christ as a way of life.
"Training champions for Christ is not just our motto, it is our lifestyle," Love said. "(M)any Liberty students stay after graduation or return to raise their families."