Published: April 16th, 2013
School of Communication to host hunt Saturday, April 20
Snap, tweet, win! Those are the steps needed to win a prize at "Social Scavengers," a scavenger hunt event hosted by the Liberty University School of Communication.
Free for students, the scavenger hunt is the first budgeted event for the department, according to senior communications student and product manager for the School of Communication Ashley Thomas.
"The main purpose of this event is to get the word out about this department and how it's grown tremendously, even in the last year," Thomas said. "The event will be unique in the sense that it will incorporate social media."
According to Thomas, who is in charge of special projects within the department, the race will start at the Hancock Welcome Center Saturday, April 20, at 11 a.m. and end around 3 p.m. Students participating in the event will check in on the Liberty University School of Communication Facebook page. From there, each group will take a team picture and be given instructions and clues for the race.
At each location, Thomas said, the groups will need to take a creative picture and tweet it to the Liberty University School of Communication Twitter page (@LibertyUCOMS). The groups can accumulate points at specific locations if they make certain purchases.
Panera Bread will donate bagels and pastries for those participating in the event, and Dickey's BBQ will also have a table.
For more information about the event, or to register as a participant, visit the School of Communication Facebook page.
Subscribe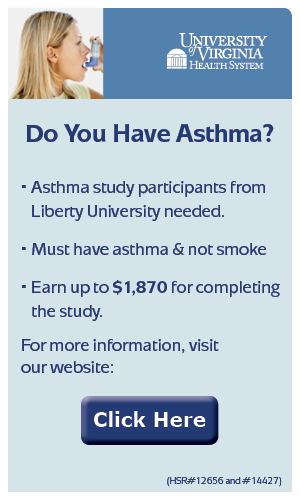 Read about it ...