Published: April 16th, 2013
Liberty defeats Elon on senior night to clinch the No. 1 seed in the Southeastern Lacrosse Tournament
Defeating the Elon University Phoenix (9-2, 3-1 Southeastern Lacrosse Conference) has proved to be a difficult task since the Liberty Flames (13-1, 4-0 SELC) men's lacrosse team started. After coming up just short in the regular season finale and in the semi-finals of the Southeastern Lacrosse tournament, Liberty had a shining chance at redemption.
With less than three minutes left in regulation and the game tied at 10, Liberty freshman midfielder Bryce Mrakovich fired a shot from the left wing that reached the back of the net. While fans celebrated from the stands, the Flames focused on a victory.
Holding off Elon's last attack, the Flames kept possession of the ball for the last 30 seconds of the game. After years of not being able to get past the Phoenix, the Flames achieved their goal, winning 11-10 on senior night.
"This win was crucial," senior midfielder Michael Strappelli said. "This is just a grudge match every year. We all look forward to this game. It is like our Super Bowl, and it is the first time we've beaten them, so it feels awesome."
Before the game, the Flames recognized the graduating seniors, including attack Joe Gargiulo, long stick midfielder Michael Zumpano, as well as midfielders Asa Keimig and Strappelli.
"It's tough (to see them leave)," Head Coach Kyle McQuillan said. "We are still a young team — it is only our third year — so I was here when this program got off the ground, and all of them were here on the first day. To start seeing some of those guys take off is sad. Last year, we had a couple seniors leave, but now it's starting to sink in that eventually these guys have to move on."
As the game began, the Flames came out flat as Elon took a quick 3-0 lead.
After a Flames timeout, Liberty got on the board when junior attack Kurt Tobias and Mrakovich scored, but the run came to an end when Elon sophomore attack Gordon Bailey put one through the net.
At the beginning of the second quarter, the Flames and Phoenix traded goals. As halftime drew near, Liberty's defense, led by junior defenseman Nathan Lowmaster and sophomore goalie Ethan Kamholtz, was able to keep Elon off the board. Kamholtz's ability to save and
come out of the box applied pressure on the Phoenix defense.
With less than two minutes to go in the half, Tobias scored on an assist from junior midfielder Derek Haywood, and freshman Ryan Miller scored to tie the game at five.
In the third quarter, scoring became a challenge as Kamholtz and Elon senior goalie Mike Meglio displayed how they are among the best in save percentage in Division II lacrosse.
However, with 3:52 left in the third, Miller broke through Elon's defense and Meglio at the goal to give Liberty its first lead of the night. The lead was short-lived, though, as Elon answered to tie the game heading into the fourth quarter.
Miller, who leads Division II in points and goals, scored four times and had one assist. Tobias and Mrakovich each had three goals.
"We're excited to play a lot more teams like Elon," McQuillan said. "I'm really excited to see these guys be pushed to their competitive limits. To win three games in three days is going to tax (them), but I'm excited to see them step up to that challenge."
Subscribe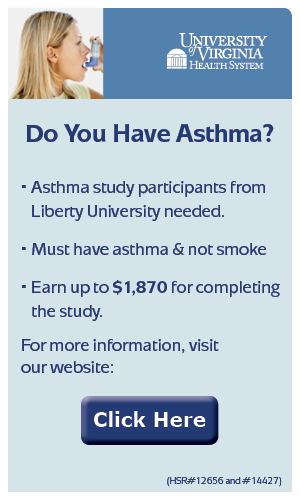 Read about it ...