Concealed carry the solution?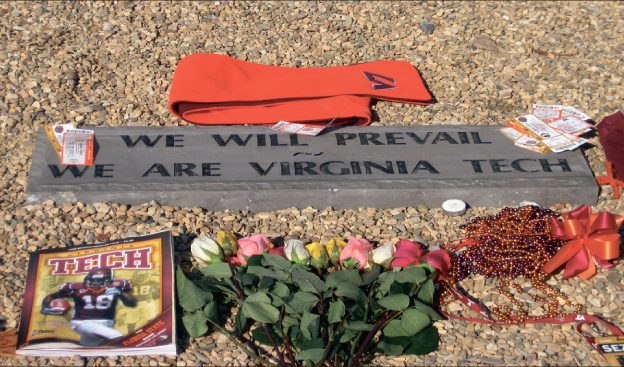 Tragedies such as the Virginia Tech shooting have inspired new legislation concerning student gun rights
There are certain moments in life where an event so monumental occurs that you know exactly where you were when it happened. For our generation, these were moments, such as Sept. 11, the death of Osama Bin Laden and now, sadly, the Boston bombing.
We passed over another one of those days April 16. That day marked six years since the shootings at Virginia Tech, where the perpetrator, Seung-Hui Cho, armed himself with two handguns and littered the campus with gunfire. By the end of the day, 32 people were killed with 23 others injured.
Since that day, the debate about whether guns should be allowed on college campuses has run rampant across the country. On March 22, Liberty revised its own handbook to allow students with concealed-carry permits to take guns into academic buildings.
Some students are convinced this is a better way of doing things on college campus, but I am not a part of that group. It certainly may be a step in the right direction, but I feel that a better solution is out there.
First, I must address my hesitation about students carrying guns. The fact is that just because someone simply has to go through a modest amount of testing does not mean that they will handle their newfound privilege responsibly. Millions of teenagers go through driver's education each year, and do not many of them drive irresponsibly? And just as with cars, guns get stolen. More guns on campus may equate to more opportunities for theft.
It is also assumed that a carrying student would be able to make a difference in a campus-shooting situation. Yet, when you consider how hard it is for police officers who are trained for these situations to hit their target — a study by the Brady Campaign to End Gun Violence found that police officers only hit their target 20 percent of the time — you have to admit that a carrying student has only a small chance of making an impact.
Say you are that student holding a gun when police arrive. We would love to imagine that, just like in the movies, you could simply make eye contact with the police and they would automatically know that you are one of the good guys. This simply is not the case. The time it takes for a group of policeman to apprehend you takes away valuable time from their original mission.
So, before the gun-lovers on campus start throwing bullet casings at me, allow me to offer a different path. I am a gun-lover, and I would bet that I hunt more than most anyone else on campus. I want more guns on campus. I simply want them in the hands of trained professionals.
My apologies to the average Joe who is convinced he could take down a psychotic murderer, but give me more police officers roaming DeMoss. It is a common sense solution. When you want to control speeders on the highway, you add a few extra patrol cars.
This is not a panacea, and sadly, crimes such as the shootings at Virginia Tech will inevitably happen again. Still, we owe it to ourselves to learn from history and try our best to prevent another day where we remember exactly where we were.