The Grammys are losing their glamour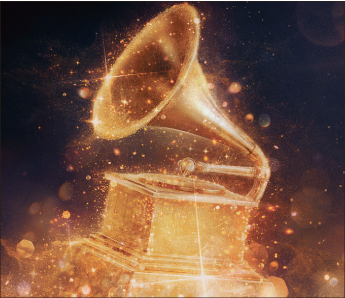 It is hailed as "music's biggest night," an event where audiences tune in to see latest musical acts perform their hit songs — drowned in auto tune and pyrotechnics — and wait to see if another Kanye West moment will happen again.
The 55th annual Grammy Award Show, scheduled to air Feb. 10, will honor artists in 81 different categories, including the top four fields of album of the year, record of the year, song of the year and best new artist.
The Grammys are prestigiously awarded by the National Academy of Recording Arts and Sciences and are based on neither sales nor chart position. According to the official Grammy website, the award "is truly a peer honor, awarded by and to artists and technical professionals for artistic or technical achievement."
I am not so convinced.
Well-liked as they may be, the Grammys have become nothing more than a promotional machine for the music industry. Rather than truly honoring the arts or the artists, the music business has become more interested in celebrating itself.
There seems to be an inconsistency surrounding the recipients of nominations and statues. Though the Recording Academy claims to remain unbiased, nominations and awards have historically tended toward the more commercially successful albums rather than the critically successful ones.
More recent years have revealed an obvious chasm between the goals of the academy and the listening habits of the general population. As critic Randall Roberts wrote concerning the 2011 Grammys, "Falling behind the times is nothing new for the Grammys, but once they've lost sight of the artistry that makes music soar, they'll not just be irrelevant, they'll be out of business."
The Grammys are becoming nothing more than an exercise in self-congratulations. And while, yes, many of the nominated artists do indeed have careers to be proud of, receiving a gramophone trophy should not determine either past or future success. I may be wrong, but it would seem to me that a band's musical prowess should be about more than the number of trophies given by an award's show determined by anonymous voters.
One thing is certain: the Grammys go with familiarity over risk. I am confident that a majority of the talent within the United States will not be sitting in the Staples Center in Los Angeles come Oct. 10.
"As an institution that celebrates artistic works of musicians, singers, songwriters, producers and technical specialists, we have come to expect that the Grammys upholds all of the values that reflect the very best in music that is born from our culture," music executive Steve Stoute said in an article in The Huffington Post.
"Unfortunately, the awards show has become a series of hypocrisies and contradictions, leaving me to question why any contemporary popular artist would even participate."
Yet participate they will — and they will not be alone. They will be joined by thousands of overly-zealous, eager Americans anticipating a night of entertainment.
Sure, music is important. I understand that it can often times be both inspirational and motivational. In no way do I discount music as a form of expressive art or as a significant aspect of culture. Still, I have not been counting down the days until the Grammys, and I will not be drastically affected by the wins or losses of any one artist.
Sorry Grammys, but believe it or not, there are more important issues in the world.