Operation Christmas Child delivers
With the holiday season just around the corner, Operation Christmas Child has been getting ready to collect and distribute shoeboxes filled with gifts to children all across the globe to spread the joy of Christmas and the hope of Jesus Christ.
According to Operation Christmas Child's website, the organization was conceived in 1990 after Dave Cooke had the idea to give presents to children who were less fortunate. Every year since, Operation Christmas Child has continued the tradition of bringing joy to underprivileged children.
Liberty Champion Advertising Director Benjamin Lesley said that, last year, over 900 shoeboxes from Liberty were packaged and sent all across the world.
"These simple gifts are most of the time all of what these children will receive for Christmas. In some cases, this may have been the first time they have ever received such a simple gift."
According to Lesley, Liberty University students will have the opportunity to reach out, collect and fill shoeboxes of their own to be sent across the world. He said that this Christmas season, resident assistants will have access to shoeboxes to give to students who wish to participate and help Operation Christmas Child reach as many children as possible.
"Every year, we have students volunteer to help us put boxes together, load boxes and take them to a local distribution center," Lesley said. "Many times, we do not even have to recruit volunteers because many students walk by and offer to help us. It really reflects the heart of the students at Liberty University."
The Liberty Champion office has partnered with Operation Christmas Child for over a decade. The late Dr. Linda Groome, who was a professor in the school of business, brought the shoebox project to campus. She recruited the Champion to help promote the drive in 2000, and it has been involved ever since.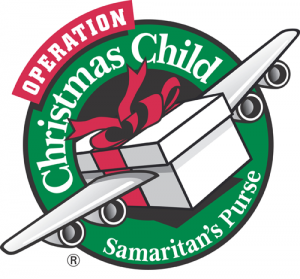 "Every year, we see more and more students participating along with the organization," Lesley said. "Last year, with the help of the campus pastor's office and other Liberty departments, we were able to pack more than 900 boxes. Each year, we have more departments and more students who want to get involved."
This year, the deadline for anyone who would like to turn in a box to be sent out is Monday, Nov. 12.
"If you want to have the chance to share the gospel with someone halfway around the world without leaving your home or university, Operation Christmas Child is the way to go," Leigh Fisher, Mid-Atlantic Regional Director of Operation Christmas Child, said. "You can visit Operation Christmas Child's website and find all that you need to pack a simple shoebox gift. Right now, you can take any type of shoebox and fill it with toys, hygiene items, school supplies and candy. Your shoebox can be packed for a boy or girl ages 2-4, 5-9 or 10-14. Once you decide what age and gender you want to pack a box for, go to the Samaritan's Purse website for labels to put on your package. We ask that with each shoebox, a $7 donation be given to help with the cost of shipping the box."
Operation Christmas Child works to provide an avenue for people to give to others, both physically and spiritually.
"It is the opportunity to give the gift of salvation to someone who otherwise would not hear or understand the message of God's love for them," Lesley said. "Each child who receives a gift also receives the opportunity to learn about Christ."
For more information on how to get involved with Operation Christmas Child, visit samaritanspurse.org/OCC.