Published: September 18th, 2012
President Barack Obama and presidential candidate Mitt Romney are both focusing on education during their campaign trail, according to their campaign websites. Both men have addressed the issue of outstanding student debt.
According to a press release from the White House, two-thirds of students seeking a bachelor's degree are borrowing money to attend college, accumulating an average debt of more than $26,000 in federal and private student loans.
"Countless students I meet across the country feel like the first time they really understood how much student loan debt they were in was when the first bill arrived," U.S. Secretary of Education Arne Duncan said. "We must unravel the mystery of higher education pricing by giving students and families the information they need to make smart choices."
Data released by the Federal Reserve Bank of New York show that student loan debt reached $904 billion in the first quarter of 2012, an increase of $30 billion from the previous quarter.
Recent numbers provided by finaid.org show that student debt has reached over $1.03 trillion, surpassing consumer debt. This credit card debt, according to a report released by the Federal Reserve System in January 2012, was only $798.3 billion.
"Student loan debt continues to grow even as consumers reduce mortgage debt and credit card balances," Donghoon Lee, senior economist at the New York Fed, said to the Federal Reserve Bank of New York. "It remains the only form of consumer debt to substantially increase since the peak of household debt in late 2008."
To help battle the climbing student debt, both Obama and Romney have supported lower interest rates on student loans.
"Since 2007, former students have been able to enroll in an 'Income Based Repayment' (IBM) plan to cap their student loan payments at 15 percent of their current discretionary income if they make their payments on time. Legislation signed by President Obama in 2009 lowered this cap to 10 percent for borrowers beginning in 2014," White House Press Secretary Jay Carney said.
At a campaign event with Sen. Marco Rubio outside of Philadelphia in April, Romney backed Obama's decision to extend the lower interest rates on student loans for a period of time.
"Particularly with the number of college graduates that can't find work or that can only find work well beneath their skill level, I fully support the effort to extend the low interest rate on student loans," Romney said at the campaign stop.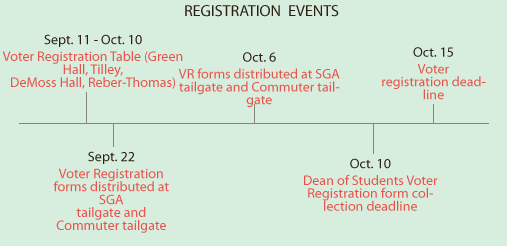 These interest rates, according to U.S. News, were cut to 3.4 percent five years ago to help borrowers make payments more easily. The interest rates were expected to return to the normal 6.8 percent after July 1, 2012, but a "last-minute Congressional decision" mandated that the rates stay at the current 3.4 percent, US News wrote.
"Congress listened to students and their families and delivered a bill that stops student loan interest rates from doubling," Rich Williams, a higher education advocate from the Public Interest Research Group, said. "Students already face unprecedented student loan debt and adding an additional $1,000 more would not only crunch individual borrowers, but would have further weighed down the recovering economy. We applaud Congress for coming together to pass this much-needed legislation."
Despite the interest rates on all federal loans decreasing over this time period, interest rates on all new subsidized Stafford loans made from July 1, 2012 to June 30, 2014 will no longer receive the six-month grace period previously awarded to students after they graduate or fall below half-time enrollment, the Consolidated Appropriations Act of 2012 stated.
"Interest will accrue during the grace period and will be capitalized if unpaid by the borrower."
Both Obama and Romney have laid out their respective plans addressing these issues. See excerpts from their plan on A6.
Subscribe
Read about it ...