Liberty art gallery spotlights local artist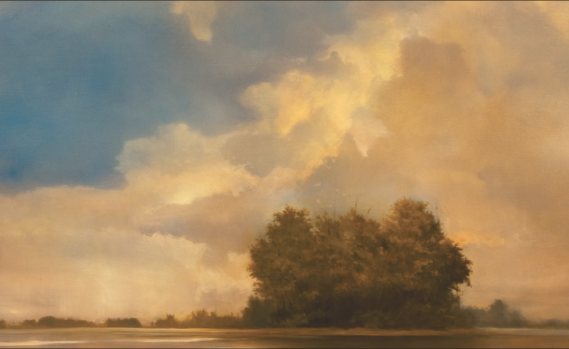 Using scenes of majestic waters, glorious skies and the sheer beauty of the land, this year's featured artist displays his talents on canvas in the form of landscape portraits, according to Liberty University's Studio and Digital Arts Department's announcement.
The Contemporary Landscapes exhibit by Christopher Burch will be displayed at the Liberty University Art Gallery, room 4059 in the DeMoss Hall Learning Center, from Sept. 20 to Nov. 3.
Todd Smith, the director for the upcoming free exhibit, described what this exhibit means to the university.
"It is always an honor to add to the list of Christian artists that display in our studio," Smith said. "As Christians, we are to cultivate top-quality artists that set out to express the glory of God. Our creativity is to reflect His creativity."
With the opening of the art exhibition this month, Burch will have the opportunity to showcase his talent to his own community. The exhibit will feature a total of 24 oil paintings, varying in size and color, with depictions including landscapes as well as people and animals.
Burch will soon join a group of noted artists who have had the opportunity to showcase their pieces in the university's studio exhibit. Past fall exhibitors include Geane Ewing, Macel Falwell, David Heath, the Plein Air Painters and Diane Johnson.
Liberty frequently displays the work of various artists, and this fall it is Burch's turn to take the spotlight.
"Our goal is to serve as a cultural hub for the students and the community, offering them the opportunity to experience top-quality artwork," Smith said.
In the eyes of Burch, home is where the art is. Burch has spent his whole life in the Mid-Atlantic region of America. Born in Eden, N.C., he attended school at Radford University and currently lives in Lynchburg.
To find more information on the exhibition, visit the Department of Studio and Digital Arts page on Liberty's website.