By Jay Sir
Published: May 1st, 2012
Liberty University has long arms when it comes to recruiting athletes. Upon examination of the current men's tennis roster one can find Estonia, India, Brazil and New Zealand among the locations members hail from.
Liberty stretched its arms once again to Australia, where it was received by Jess Reinhardt, who will be competing for the Liberty women's swimming team starting next semester. Reinhardt comes to Liberty with a wealth of experience in swimming, as well as some notable achievements during her high school career as a swimmer.
According to the Liberty Flames website, she has set the Australian school record for the 50- meter fly and has competed in the Australian Olympic Trials or two occasions. Also, the head coach for the women's team, Jake Shellenberger, mentions that Reinhardt's recruitment will add more credibility to the swimming program because of her experience in swimming at a national level.
Reinhart will attend Liberty in the fall semester of 2012 and intends to be a business major. She will be part of the third class of the recently formed NCAA Division I women's swimming team and also part of the team that coach Shellenberger describes as "the most talented of the three classes we have brought in thus far." Unfortunately, Reinhardt was unavailable for interview due to school compliances for new students, but she was quoted saying that she is looking forward to "continuing my education at a Christian institution, as well as training with a great team and sprint coach," on the Flames website.
Reinhart is one of seven recruits who have been scouted by Jessica Barnes, the recruiting coordinator for the swimming team, this season and will be competing in the butterfly stroke events for Liberty.
Other honorable mentions among the new recruits include Laura Day, who has also cleared the American Olympic Trials qualifying standards according to Swimswam.com. Emilie Kaufman will also join in the fall and holds records for the 100- and 200-meter breaststroke events that break the current records for Liberty University.
Before becoming recognized as an official Liberty-endorsed sport, the women's swimming team was a club sport during the 2009-10 season.
Despite the fact that it is made up of all freshman and sophomores, the women's swimming team has already had a member included in the Women's Mid-Major All-American team, and has already won CCSA medals for every swimming event during the two short seasons that they have been competing.
Liberty finished this season with a record of 12-2 and will head into the 2012-13 season with more depth and national diversity.
Subscribe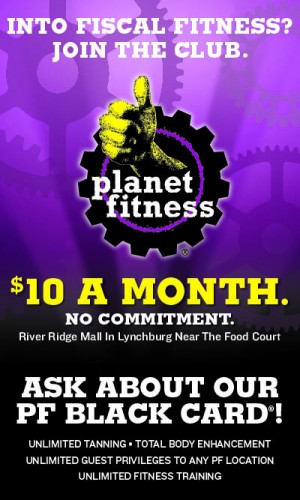 Read about it ...