Employees of Reber-Thomas Dining Hall enjoyed free ice cream for an appreciation event planned and held by two Liberty students, graduate student Joshua Minnick and junior Kevin Ng. The two decided to give back to the dining hall employees in a special way by catering an ice cream social in the executive dining hall Thursday, April 26.
The event was staffed and funded by students from Minnick and Ng's dorm and sister dorm, 27-1 and 26-1 respectively, to honor the hardworking individuals of Reber-Thomas.
"We wanted to show our appreciation to these employees, starting with… cleaning up other people's dishes," Ng said. "Then we thought, how cool would it be to show our appreciation for them serving us by us serving them in some way?"
Many employees came to the executive dining hall to find decorations, music and smiling Liberty students greeting them. Menus at the table had the choice of vanilla or chocolate ice cream and a variety of toppings ranging from salty to sweet. Banana splits were also available.
"This is a great event, especially since the students are serving us and having conversations," Reber-Thomas employee Linda Pettiford said.
Next to Pettiford sat colleague Kenneth Herbert, who quickly agreed with Pettiford.
"All this makes me feel appreciated," Herbert said. "It's nice that some students are serving me instead of the usual other way around."
Along with a bowl of ice cream, the employees also received a thank you note, acknowledging them for all their efforts in the dining hall.
Minnick and Ng said their decision to host the ice cream party was about showing how hardworking and serving the employees themselves are.
"It's not necessarily to make us feel good," said Minnick. "It's to make these employees feel appreciated."
The event planning became a collaborative effort between the two students and staff members of Reber-Thomas as Minnick and Ng discussed more logistical matters: what sorts of ice cream toppings to get and how much ice cream to purchase. Many Reber-Thomas employees were thankful for all the appreciation, and some even assisted in purchasing supplies for the event.
Reber-Thomas employee MaryAnn Carlson spends most of her shift cleaning silverware and wheeling a cart filled with dining utensils, making sure there is clean silverware available for students. Carlson said the free ice cream was a nice gesture and demonstrated the hospitality Liberty students have.
"It's the simple little things, like the ice cream for us, that mean a lot," Carlson said. "I love when students just take the time to say thank you or handwrite cards to the employees. I sometimes get personalized thank you notes with my name on it, and things like that just touch my heart."
Carlson recommends showing appreciation by just saying "thank you" with a smile because it greatly improves the atmosphere within the dining hall.
"It becomes more of a family atmosphere than a job atmosphere," Carlson said.
Subscribe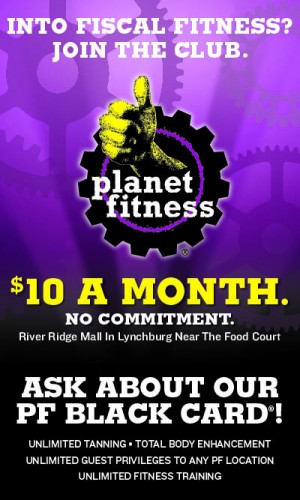 Read about it ...