Liberty students have been involved with Concerned Women of America (CWA) since 2005. This year, the club officially changed its name to Young Women for America as part of the CWA's new college chapters project, according to YWA National Liaison Amanda Haas.
The mission of YWA is to train high school and college students to promote biblical values of American citizens through prayer, education and influencing society, according to the CWA website.
Liberty's chapter of YWA is committed to being involved in current issues in the nation and through prayer, fundraising events and education.
"We are built on prayer and action, so we hold prayer meetings that educate our ladies on the issues at hand, then we pray about them and for our nation's leaders," Haas said. "After each meeting, we have one action item that each member is to do. Some of the action items include calling a list of Representatives in Congress, urging them to vote a certain way on a bill, or it's writing a letter to the editor or assembling care packages for our troops or girls in crisis pregnancies."
YWA has hosted several large events on campus that have raised money for crisis pregnancy centers, anti-sex trafficking organizations and military aide groups.
Members of YWA also took a group to Washington, D.C. this January to participate in the March for Life rally, according to President Shea Anderson of Liberty's YWA chapter.
YWA also participates in lobby days called Project 535 in Washington, D.C. through CWA's Legislative Action Committee.
Project 535 is named after the 535 members of Congress. Each month, Project 535 members visit up to six congressional offices to tell them what they think about a piece of legislation, according to the CWA website.
"We all go up to D.C. and meet with CWA National, and we are put into groups to go meet with legislative aides in congressional offices to discuss and inform them on certain bills. This last time, about six of our girls went," Haas said. "It was for H.R. 1179 — the Respect for Rights of Conscience Act so that religious institutions, like Liberty University, would be exempt from paying for the mandatory health care insurance that includes the costs of abortion pills and contraceptives."
"The group keeps up with legislation both in the state and at the federal level," Haas said. "We make sure the conservative woman's voice is being heard in both. We not only do this, but we pray about the work we are involved in, and for our country and our leaders, and finally, we are involved in ministry through the fundraising efforts."
Anderson sees the club as an important asset to the university.
"YWA has a passion for our country," Anderson said. "I truly believe that the girls can have a major impact on Liberty's campus by spreading the word that the members of Congress are making decisions for us."
Female students who are interested in more information about YWA can visit the chapter Facebook page at facebook.com/groups/luywa/.
Subscribe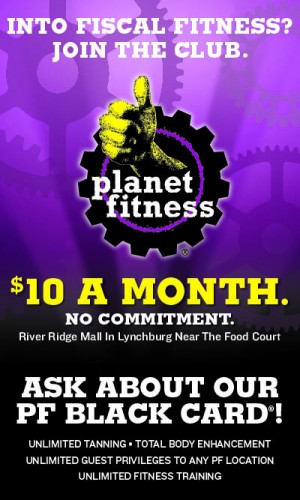 Read about it ...