Proponents of the Arizona Immigration Bill known as SB 1070 got a lift this past Wednesday as the bill made its way through the Supreme Court. The bill, which has fumbled through the court system since it was drafted in April of 2010, has finally entered the doors of the Supreme Court. After preliminary discussions of the bill commenced on Wednesday, the unanimous decision was that the state of Arizona's case was in the driver's seat.
Arizona's governor Jan Brewer felt her time in court arguing the case was a success for her state and their quest to get the bill's full passage.
"Today was a great day, I believe, for freedom and for states' rights and for Senate Bill 1070," said Brewer, who feels the case is helping change the perception of those who believe the bill is racial profiling.
"For two years, we've heard nothing other than Arizona is racist, Arizona is bigoted, and it is all about racial profiling. You walk down the street in Phoenix and you're licking an ice cream cone, you're going to get arrested if you don't have proper ID," Brewer said.
The bill, which is viewed as a crackdown on illegal immigrants by proponents and nothing more than racial profiling by opponents, has been debated for nearly two years now. Arizona's border has resembled a revolving door for immigrants for years. The Arizona Daily-Star reported that the state was allowing nearly 475,000 immigrants a year to cross the border illegally. Illegal immigrants reap the benefits of school, healthcare and welfare systems that they haven't funded through taxes, putting honest taxpayers on the back burner.
According to the U.S. Code Book, if passed, the law would require that all aliens 14 years or older presiding in the country for more than 30 days register with the government, receive documentation and have it in their possession at all times. The proposed bill would make it a misdemeanor to neglect carrying the required documents.
Opponents argue that police would saunter around abusing their powers to question any suspicious person throughout their day. These opponents seem to overlook the fact that the bill specifically states that law enforcement personnel are only given the power to ask for identification with "reasonable suspicion."
That's where common sense needs to step in, and those who disagree with the bill don't want to accept that. Thousands of illegal immigrants are in Arizona, and they need to, over time, be removed. The only way for this to happen is to let law enforcement do its job, find who is not here legally, remove them and build the border up.
Even Donald Verilli, a member of the Obama administration who was present during the court hearings, admitted that racial profiling is not a legitimate arguing point. Supreme Court Chief Justice John Roberts was even more blunt in his assessment of the case, citing the fact that officers must have pulled a suspect over for reasons other than specifically being in the country illegally.
"The decision to stop the individual has nothing to do with immigration law at all. All that has to do with immigration law is whether or not they can ask the federal government to find out if this person is illegal or not, and then leave it up to you," Roberts said to Verrilli. "It seems to me that the federal government just doesn't want to know who is here illegally or not."
For now, Roberts' view seems to be that of the majority. Support is building, and it seems that it will only be a matter of time before it makes its way through the legislative process. Fox News reported that the final say could come as early as the end of June. If passed, expect other states to follow suit. Georgia, Alabama, Utah and other states have already drafted bills similar to SB 1070. More cases could be passing through the Supreme Court in the future.
It's safe to say that this summer, the weather won't be the only hot topic in Arizona.
Subscribe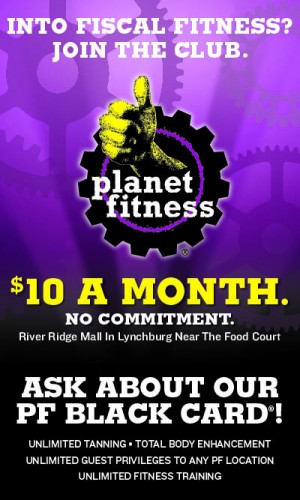 Read about it ...