Vegetarians, I suggest you stop reading. Don't read another sentence. Health nuts, this applies to you too, because bacon is on the menu today.
The delicious and crunchy treat seems to have taken over America's taste buds as it moves into almost every culinary sect. Bacon popcorn sits on the shelves at Urban Outfitters, small town cafes serve up slices of bacon apple pie and delicate cupcake shops advertise bacon-infused cupcakes.
But when is the bacon trend too much? When companies offer bacon soda or coffee? Or how about bacon floss or perfume? For $23.40, you can own Fargginay's Bacon Gold Fragrance Spray from baconfreak.com to smell like the fatty meat treat.
While this would be a perfect time to transition into a rant about American consumerism, let's keep that topic tucked away in hipster coffee shops and blogs and keep bacon on the front burner.
The sizzling food sliding out of the pan has captured the hearts of so many Americans who crave it long after the pancakes and scrambled eggs are gone, and it makes sense. Scientific American Magazine reported that eating bacon can transmit a neurological response, encouraging people to eat more.
If you are a woman who has a bun in the oven, give in to any craving you have for the pork product. The choline found in bacon works with the unborn baby's brain to encourage a higher intelligence level, according to a study conducted by the University of North Carolina. A separate study by Cornell University found that choline is also associated with healthier births overall.
Even automobiles are munching on the fatty treat. TMI Foods has been recycling the fat collected after cooking around 10 million slices of bacon a week. Through processing the runoff grease, TMI has been able to produce a biodiesel fuel that is comparatively clean. Maybe one day dirty fumes from rush hour traffic will be replaced by puffs of exhaust smelling like bacon. We can only hope.
The bacon bug has bitten even Lynchburg. Sweet Stellas appealed to bacon fans by creating the Maple Bacon Doughnut.
Bacon, like everything else, should be consumed in moderation. Avoid creating a bacon Christmas tree like the chefs at Epic Meal Time made, using more than 2,000 bacon strips to create the colossal food structure containing more than 216,000 calories.
The words of comedian Jim Gaffigan say it best, "Even the frying of bacon sounds like an applause."
Subscribe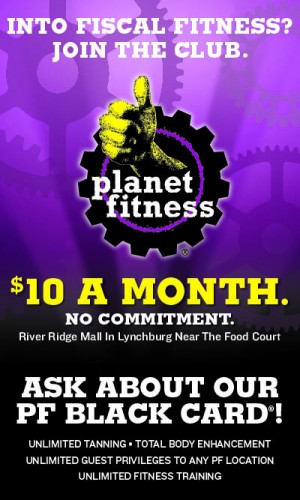 Read about it ...