On a bookshelf in Dr. Elmer Towns' office is a brick. Visitors to the co-founder's office might not notice it, might brush it off as nothing more than a bookend. However, this brick is a piece of Liberty University history.
Inscribed with the words "In honor of Mrs. Erin Towns, given by Dr. and Mrs. Towns to the glory of God, Liberty Baptist College," this brick is part of Liberty's original brick campaign, which took place in the '70s. Donors paid $500 to dedicate a brick to a loved one or to commemorate a special moment or team.
In return, they had one copy of their engraved brick mailed to them and another used to build part of Liberty's campus. Towns' brick was used for the original Schilling Center, and bricks from the campaign were also used to construct the prayer chapel and residence halls.
Liberty is once again rolling out a brick campaign to pave the way toward the Jerry Falwell Library. While funds from the original brick campaign went toward a one-story residence hall on main campus that cost $100,000, the new library costs 500 times as much. While most people may not be able to donate thousands to the library to get a study room or book tower named after them, the brick campaign is a more affordable way to get involved.
The campaign is driven by the Marketing Department, formerly known as the Office of Promotional Publications. Marketing Manager Christi Gee said the idea to do another brick campaign came about in the initial stages of planning how to raise funds for the library.
"(The Chancellor) was very insistent that we include options for people to be able to give at a smaller amount. We do need the multimillion dollar gifts, but his heart is always for the students and the alumni, and he really wanted there to be an option so that they could feel like they had participated," Gee said.
A standard brick is 4 by 8 inches, allows for up to 3 lines of engraving and cost $125. A large brick is 8 by 8 inches and costs $500 for 6 lines of engraving. The most expensive brick is the premier, which is 12 by 12 inches, has 12 lines of engraving or a logo and costs $1500.
To appeal to a student budget, the Marketing Department allowed for payments to be split up into monthly installments. Gee also encourages students to get together with a group of friends, a residence hall or club to buy a brick together.
According to Gee, the Marketing Department does not have a goal for how many bricks they hope to sell. However, the success of the campaign will be measured by how many people participate.
"Honestly, the main goal of this campaign was to engage more people to give back to the university. We're gauging this by how many people choose to get involved with this," Gee said.
Already, more than 300 bricks have been bought, including 17 by Towns, who bought bricks for his wife, children and grandchildren.
"I want to remember my grandchildren. I want them to be able to come to campus and see (I) did that for them, I want to tie my children to the campus, to show them they've got a part in this campus," Towns said. "After I'm gone, I want them to keep that relationship with the campus and with Liberty and all that God is doing here."
According to Gee, this campaign is a great way that members of the Liberty community can leave a mark on campus.
"These bricks will be here for decades, if not longer. No matter where you go, there's a little piece of your history in the mountain with your name or something that was special to you," Gee said. "There's so many people who Liberty has made a mark on, and this campaign lets you give back. You get to leave a mark on the mountain that has left a mark on you."
The bricks will be placed on the ground at the main entrances of the library. Bricks can be viewed online at the Jerry Falwell Library page of Liberty's website. Those wishing to purchase a brick can see what their personalized brick will look like before they order. To find out more about the brick campaign or the Jerry Falwell Library, go to www.liberty.edu/jflibrary.
Subscribe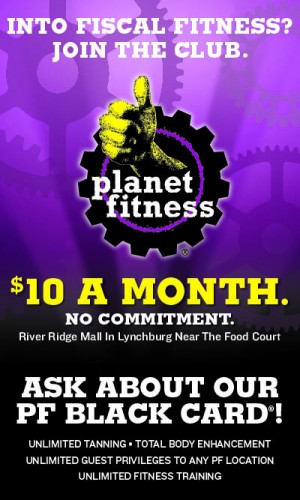 Read about it ...