Complaints by student force Rhode Island high school to tear a banner from auditorium's wall
Cranston, R.I. has been ignited by a twister of emotions, courtesy of the persistent work of a high school junior who imposed a lawsuit on the city to remove a prayer from her high school auditorium's wall.
According to the NY Times, a federal judge ruled this month that the prayer's presence at Cranston High School West was unconstitutional, hence the verdict that the chalked religious graffiti violates the principle of government neutrality in religion.
This is a blatant attack against Christianity, and the ruling is in direct violation of the First Amendment of the U.S. Constitution which protects the right to freedom of religion and expression from government interference.
CNN.com reports that the school's prayer banner begins with the phrase, "Our Heavenly Father," and concludes with "Amen." The 8-foot-high, 3-foot-wide banner encourages students to strive academically, show kindness, be honest, display good sportsmanship and conduct themselves in such a manner as to bring honor to the school.
"As an atheist, I do not feel included in the message of the prayer; in fact, I feel excluded," Jessica Ahlquist said, according to CNN.com.
CNN also reported that Ahlquist's father believes his daughter should not be subject to a religious communication and display with which she does not agree as a condition of attending public school.
Sara Williams, a Family and Consumer Science teacher at Maury River Middle School in Lexington, Va., disagrees.
"It [the prayer] has every right to be on the auditorium wall as anything else," Williams said. "She is a self-atheist. That's her personal choice. But I don't think one person should have the right to dictate what is placed and published for public viewing on public facilities."
Christiansburg math teacher Julia Knopp approached the situation from a different angle.
"People need to realize that the government isn't a Christian government anymore," Knopp said. "It is silly to assume the government will support and uphold Christian values in a public school arena anymore."
"I'm an atheist," Ahlquist insists. "I don't believe in the Heavenly Father, so I shouldn't have to look at it."
Then don't look at it, Miss Ahlquist.
The 16-year-old plaintiff's argument is weak at best. The prayer banner is being covered up after a federal judge ordered it to be removed to satisfy the junior's objection, declaring it unconstitutional to have the banner mounted in public view.
"We have freedom of speech and the right to practice whatever religion we want without government interference," Williams said. "She [Ahlquist] needs to back up."
Williams also proposed that rather than being largely concerned with the laws of the land and her religious rights as a U.S. citizen and public school student, Ahlquist may be pressing for legal action to get attention.
"I can see why we have separation of church and state," Williams said. "I don't always agree with the concept. But I get what people's mindsets are about it. If I were a part of that school's administration, I would be asking her [Ahlquist] what about that segment of scripture bothers her and why specifically is she pressing so hard for legal action against the school and town in which she resides."
Ahlquist could save her school and city an enormous and time-consuming financial migraine by tolerating all religions and public expressions that the First Amendment allows all American citizens to practice and enjoy. The city is staring down the barrel of a $173,000 court fee — standard procedure for winning a court case, but a hefty fine for the school district to pay. And if the case proceeds down further legal channels, it will only become increasingly difficult for them to handle.
To cave to the juvenile's request is a repulsive concept and will further confuse and distort the gravity of freedom and the gavel of power the First Amendment grants citizens regarding religious freedom and expression.
Subscribe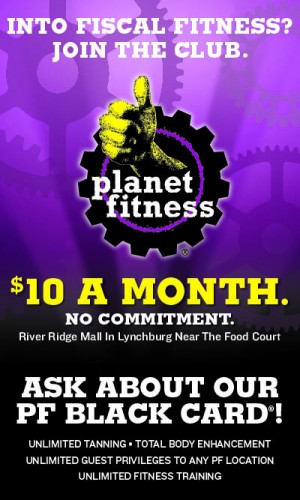 Read about it ...