If the spring game may be used as any indication, we've learned a few things about Turner Gill's 2012 football squad that takes its first snap against Wake Forest in less than 130 days.
Big D

The 2012 Flames looked like the Bears of the early 80s, the Steelers of the 70s or the modern day Baltimore Ravens — teams built to hit first, ask why later.
Gill's switch to the 4-3 front is a good move for the personnel he has available.
In this front, redshirt junior former Samkon Gado award-winner Paco Varol and redshirt junior Corey Freeman are unleashed to be the true quarterback-hunting defensive ends they can be. Varol and Freeman each got to the quarterback multiple times in Saturday's intrasquad matchup. On the interior, 300-plus Jibrille Fewell, who played for Gill in Buffalo, and redshirt senior Greg Schuster stuffed runs up the middle.
Ryan Ayer's pick-6 is evidence of the immediate affect of defensive coordinator and safety coach Robert Wimberly.
Add in returning junior linebackers Scott Hyland and Chase Griffiths, who have a penchant for big plays (circa Presby, double overtime, last season) and look out, Mike Ditka.
Question marks

Offensively, the Flames still have questions that weren't answered Saturday.
Three different quarterbacks took reps with the 1's and the 2's and none had an impressive stat sheet. Redshirt senior Tyler Brennan threw two interceptions in limited attempts, and both Brian Hudson and freshman Josh Woodrum had trouble throwing accurate passes.
Hudson took the most of the three. Hudson put together the only offensive drive of the day, but that ended short of the endzone, courtesy of Freeman's defense.
A host of backs ran the ball Saturday. Liberty Christian Academy product Desmond Rice got the start with the red-clad 1's, sharing touches with Chase Barnett.
Last year's Aldreikis Allen and Sirchauncey Holloway duo shared snaps with the blue 2's. Rice and Allen were consistent on the ground with Maurice Jones-Drew and Brandon Jacobs styles, respectively. Holloway and Barnett ran into Fewell, Schuster and the gang soon and often.
Gill had pegged this team as a "playmaking" and "exciting" team upon his arrival. With Saturday's game as a lens, I'm sure that will happen. Although, it might be much more Dick Butkis' style of "exciting" than Gill had in mind.
Subscribe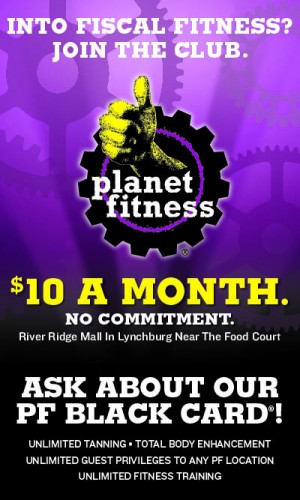 Read about it ...