Commencement housing fills up almost instantly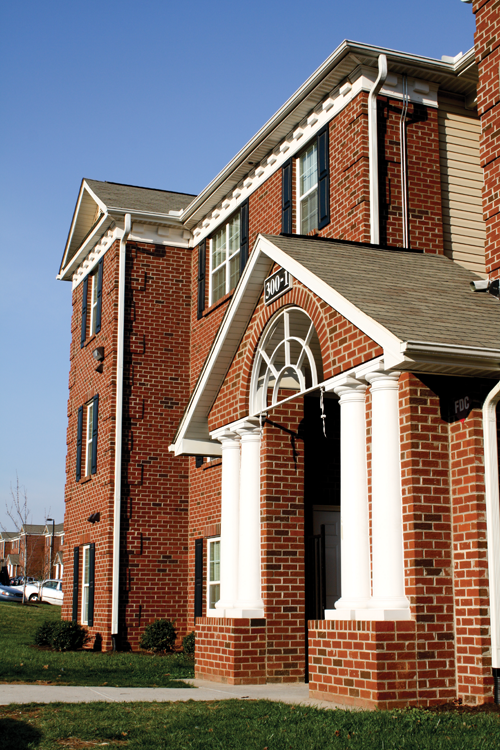 Liberty University's commencement housing slots have sold out just three weeks after registration opened for the available Campus East and Liberty Annex residences. This will be the second year that the university has opted to provide some on campus housing to graduating student's families for the weekend of Commencement.
"The response from guests last year was positive. As a result, the university decided that it would like to offer accommodations to guests again this year," Jonathan Peckman, Administrative Assistant to the Director of Housing, said. "Last year, we heard from many guests who said that they would have been unable to attend Commencement if Commencement Housing was not available."
According to Peckman, the university first decided to consider Commencement housing after the Chancellor received word that many families found difficulty in securing housing near campus at past Commencements.
"In some cases, guests were securing accommodations in Roanoke, Danville, Charlottesville and even farther. Therefore, the University took on the initiative to accommodate guests of graduates on campus," Peckman said.
Despite having only opened up to registration on January 23, all of the on campus housing was completely sold out by February 9. The housing department estimates that the university could be accommodating up to around 2,000 guests for Commencement weekend. According to the Registrar page on the Liberty website, guests will check in at 9 a.m. on May 11 for a two-night stay.
"Through providing accommodations on-campus, it provides an opportunity for the student, their families, and friends to celebrate this milestone. In addition, it provides some students and guests with the opportunity to attend," Peckman said.
The number of people staying in each space will vary, but those families opting to stay at the Campus East apartments can accommodate up to seven people per room. Annex rooms will hold up to four visitors each. Each Campus East apartment features a kitchen, living room, three bedrooms and a washer/dryer. Annex rooms consist of two double beds, according to the Registrar page on the Liberty University website.
In addition to their rooms, guests will be given information about the Lynchburg area upon their arrival on campus that will include points of interest, restaurants and events to attend.
"Guests are able to see everything that Lynchburg has to offer," Peckman said. "In some cases, this may be the first or second time that guests have visited the university and the greater Lynchburg area."
To families staying on campus, Peckman and the housing department offered the following advice:
"Take time and enjoy the Commencement. The events and the weekend as a whole will go by quite quickly."
Commencement will be held at 10 a.m. Saturday, May 12 at Williams Stadium on the Liberty University campus.More information on the amenities provided for Commencement housing, as well as check-in procedures, can be found online by logging onto the Registrar's page here or by calling 1-866-470-3507 between 8 a.m. and 5 p.m.