Secondhand and consignment shops offer vintage clothes and home decor for the shopper on a budget
For college students with a big eye for fashion and a small piggy bank, local thrift stores provide opportunities to satisfy the urge to shop with less stress on the wallet.
Liberty University senior Abigail Koppenhaver said many pieces in her wardrobe are found from thrift stores, and that Salvaged in Wyndhurst is one of her favorite kinds of consignment shops because of its high-end retail at affordable prices.
"When I first walked in (to Salvaged), I immediately noticed some really cute boots and jewelry, but I had to really look through the clothes to find cute things," Koppenhaver said. "I like Salvaged because all of the clothes and shoes are really good quality and they don't look dirty, worn or dated."
The Goodwill, located on Wards Road, is another option for students in search of clothing, household goods, shoes, movies, books and accessories.
Junior Matthew Crawford's mother, Cheryl Crawford, frequents the Goodwill on a regular basis in search of name-brand clothing items and said she usually can find something good from being a thrifty shopper.
"I really like the Goodwill because it is so large and clean," Crawford said."It's the only thrift store in Lynchburg I go to, and I am always looking for a good deal."
New to You Consignment shop, located on Old Forest Road, is a smaller and more selective thrift shop.
"I'm picky about thrift stores. For clothes and accessories, I like smaller consignment shops that don't accept things in bulk. If I want joke clothes, or clothes that I can rip up and make into something crafty, or old movies and books, I will go to a larger store like the Goodwill," Koppenhaver said.
For those students in need of furniture for the dorm or apartment, the DAV, located on Timberlake Road, and Consignment First, located on Waterlick Road, offers an array of furniture and household goods at low prices.
"In today's economy it is very important for me to shop at thrift stores and save money where I can," Crawford said. "I can even make a little cash by selling items to thrift stores, in addition to just buying items at discounted prices."
Consignment shops like Salvaged and New to You pay cash for gently used items, and then once the item sells in the store, the seller receives a percentage of that sale.
According to Koppenhaver, thrift store shopping is often hit or miss, but it is worth all the digging to find a great deal.
"I would recommend checking out a thrift store to students who want to have unique things in their wardrobe for cheap," Koppenhaver said. "College students have pretty much no money, so getting a cute bag or pair of vintage shoes for five dollars should be celebrated."
Local shops for Thrift and Consignment
Goodwill
2420 Wards Road,
Lynchburg, Va.
434-239-6504
ETC. Consignment Shop
2912 Old Forest Rd.,
Forest, Va.
434-384-3635
DAV
8400 Timberlake Rd.,
Lynchburg, Va.
434-239-5363
Consignment 1st
3412 Waterlick Rd.
434-832-1177
On Second Thought
17860 Forest Rd.
434-316-9844
Salvaged
100 Northwynd Circle,
Wyndhurst, Va.
434-239-0599
Shopaholic Outlet
2320 Wards Rd.
Lynchburg, Va.
434-239-7467
Estate Specialists, Inc.
1228 Commerce St.
Lynchburg, Va.
434-845-0555
Subscribe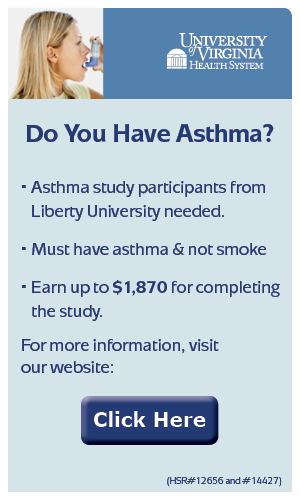 Read about it ...