Published: January 24th, 2012
The issue of obesity in America is no secret. According to the Centers for Disease Control and Prevention, one out of every three adults is obese and 17 percent of children and adolescents ages 2 to 19 are overweight. Since 1980, obesity among children and adolescents has nearly tripled.
Methods such as diet and exercise are proving to be ineffective in helping the younger generation with the rapidly growing weight problem. Being that obesity rates are continuing to rise, this has also increased the number of weight-loss surgeries to about 220,000 operations a year, according to the New York Times.
Pediatricians are now suggesting weight-loss surgery to children to help keep obesity rates at bay. The operation of choice is Lap-Band, according to a New York Times article. Lap-Band is a surgically inserted silicone band that constricts the stomach to make the patient feel full quickly. The procedure only takes 25 minutes to complete.
"I can't believe that parents would even consider letting their kids have surgery," senior Rebekah Mercer said.
It seems as if our society today wants everything to be instant and easy.
"It [surgery] is a total cop-out," junior Tyrone Moore said. Instead of implementing better eating habits or stressing the importance of health to children, a 25-minute surgery is offered instead.
An article in the New York Times titled "Young, Obese and in Surgery" documents the journey of, then, 17-year-old Shani Gofman, who received the Lap-Band, and shows the highs and lows this teen faced after undergoing the procedure. The procedure proved to be successful in the beginning until Gofman's poor eating habits surfaced yet again, causing her to regain most of the weight that was lost as a result of the surgery.
And Allergan — the makers of the Lap-Band — is now seeking permission from the Food and Drug Administration to target patients as young as 14 years old.
"I think we are already relying too much on surgery to fix our appearance rather than taking steps to live healthier lifestyles," Professor of Nursing and Department Chair Deanna Britt said. "It seems like this is a trend that will continue to affect future generations."
Despite being able to receive this weight loss surgery, there's no guarantee that these children will keep off the weight.
"These types of surgeries are only useful if the child would be willing to change the habits that made them obese in the first place," Britt said. "Usually, this surgery isn't done on adults until they have proven that they can eat correctly and have an active lifestyle for at least a year."
In a time where most of a child's day consists of sitting in front of a computer or television, exercise is no longer part of a child's daily agenda. The concept of playing outside is becoming more and more foreign. The cure for this weight gain epidemic is not one that is going to come about overnight.
"Eat less — move more," is Britt's advice. Of course, this is easier said than done, but if implemented daily, progress will definitely be made.
Subscribe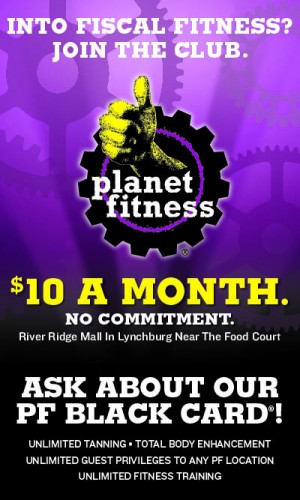 Read about it ...