Tom Garrett, 22nd District Republican candidate, visited the Republican Victory Center at 3:30 p.m. Sunday to campaign for a seat in the Virginia State Senate. Gov. Bob McDonnell endorsed Garrett at the rally and encouraged supporters to urge as many people as possible to go to the polls and vote for Garrett in Tuesday's election.
Garrett is running against Democrat Bert Dodson who served on the Lynchburg City Council for 12 years and as Vice Mayor for six years, according to his website dodsonforsenate.com.
When asked how Garrett would compensate for Dodson's heavy involvement in Central Virginia, he responded, "I plan to work hard and pray harder."
About 200 people came to support Garrett at the rally — a much higher turnout than last year's rally for Congressman Bob Goodlatte, according to Goodlatte who was at the event.
Delegate Matt Fariss, Goodlatte and Delegate Scott Garrett all agreed that one of the reasons, if not the main reason, they support Tom Garrett is because of his strong Christian conservatism.
"Garrett is the only candidate who will put Virginia back on the right track fundamentally," Fariss said. "Government will never have your family as first priority when making decisions and policies. Garrett, however, is a strong family man and will consider family as a large factor in every decision he makes as Virginia's Senator. I want my children to experience the freedoms I had growing up and unless we work to get Christian conservatives like Garrett elected, that will not happen."
"Our opponent and I share the same end goal — we both want to increase the 22nd district's prosperity," Garrett said. "The difference is the path that we take to get there. We researched Dodson's voting record and could not find one time within the past 12 years that he voted against a tax increase."
Garrett said that he wants to work off of a "kitchen table" budget, which basically means borrowing is out of the picture. He also wants to improve public transportation, safety and education.
"I will work to make sure taxpayers money is spent intelligently and efficiently," Garrett said.
Congressman Robert Hurt said Garrett should be elected because he will work for limited government.
Other prominent attendants of the event include: Delegate Kathy Byron, Bedford sheriff Mike Brown, Republican Party of Virginia Chairman Pat Mullins and Delegate Lacey Putney, to name a few.
Subscribe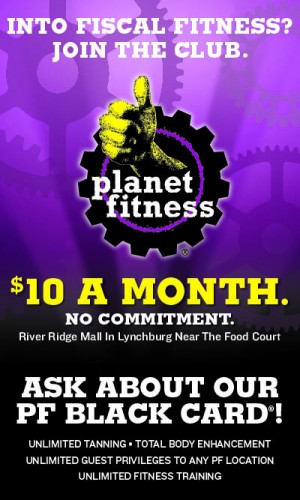 Read about it ...