Filmmaker Randall Wallace to speak at Commencement
Lynchburg native and 'Braveheart' screenwriter to address class of 2011
Since the first graduating class in 1973, Liberty University has welcomed esteemed scholars, educators, politicians, authors and evangelists to usher graduating seniors into their life after Liberty.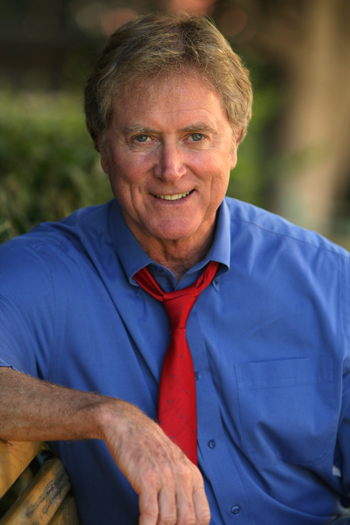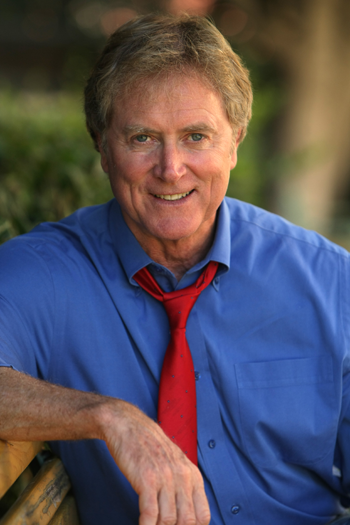 To continue to build upon that foundation, the class of 2011's Commencement speaker will be Randall Wallace, according to Chancellor Jerry Falwell Jr.
"When I heard a clip of his speech at this year's National Prayer Breakfast. I was convinced that he was the speaker for 2011," Falwell said. "I knew that he could help us to focus on what is going to be important during the next 40 years."
Widely known for his film, "Braveheart," which received the Writers Guild of America award for best screenplay adapted directly for the screen, along with multiple Academy Awards and nominations, Wallace has written, produced and directed more than 15 movies and television series. His films also include "Pearl Harbor" and "Secretariat."
"Our goal every year is to choose a commencement speaker whose achievements provide a real life example of what our graduates can accomplish in their lives," Falwell said. "Randall Wallace has done what few others have. He has risen to the top of his profession in Hollywood while remaining a committed Christian since his youth."
As a screenwriter, director, producer and songwriter, Wallace is a different type of speaker than Liberty has invited in past years, according to Falwell.
"I think that he is different in that he has worked more behind the scenes than some of our other speakers but he is the perfect fit for our 40th anniversary celebration because he has mastered the art of communications," Falwell said. "Technology has forever changed how our graduates will have to communicate their Christian message to the world."
"Gone is the day when writing a book or delivering an eloquent speech will be enough to capture the hearts and minds of the masses," Falwell said. "To be effective, our graduates must infiltrate the entertainment world and start using it as a force for good. It has been monopolized by the wrong influences for too long."
Wallace looks forward to returning to Lynchburg and expressing his gratitude towards Dr. Jerry Falwell Sr.
"Dr. Jerry Falwell founded Liberty the same year I graduated from college. Reverend Falwell demonstrated the absolute courage of his convictions, the unshakable belief that if God was with us, nothing could stand against us," Wallace said. "He did not let others define his positions or his potential, and the presence of this thriving university is a testament to the power of those beliefs. As a boy from Lynchburg, I found inspiration and hope in his example."
Wallace attended Duke University where he studied religion and planned to complete his degree and become a minister before deciding to pursue a career in writing, according to his biography on Wheelhouse Entertainment's website.
Pushing the bounds of his literary career, Wallace is also a New York Times bestseller and author of seven novels including "Braveheart," "Love and Honor" and "Pearl Harbor."
Founding Wheelhouse Entertainment in 1999, Wallace had a dream to pursue and encourage love, courage and honor in entertainment.
Falwell added that, "Ever since I first watched 'Braveheart' in 1995 and learned that its writer was from Lynchburg, I have wanted to meet Randall Wallace. That movie's lessons about the evils of big government and tyranny and the virtues of freedom are more relevant today than ever."
For more information see the full version of this article in the Liberty Champion on Tuesday morning.